The Western Reserve Division, is Division 5, in the Mid-Central Region (MCR) of the National Model Railroad Association (NMRA).
The NMRA is broken into geographic regions, and each Region is broken into Divisions.
Click to see NMRA map of regions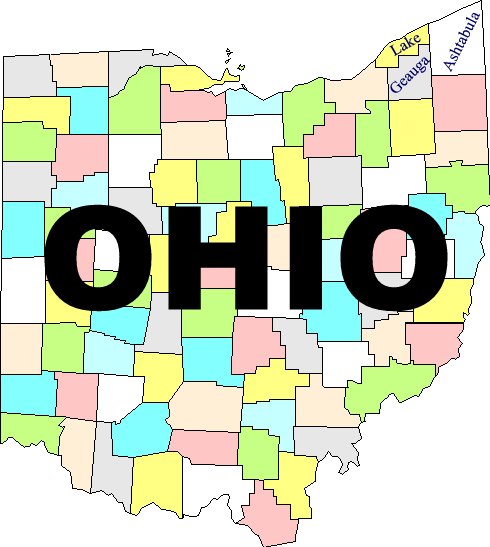 Members of the NMRA, that live in the counties of Lake, Geauga, and Ashtabula in OH, are automatically members of the Western Reserve Division 5. You must be a member of the NMRA to be a member of Division 5, but everyone is more than welcome to attend our meetings. You may obtain an application to join the NMRA at any of our meetings or events, or you can fill out an NMRA membership application on their website.
Our Division 5 meetings are on the first Friday of most every month at 7:30 pm. The majority of our meetings are held at the Hambden Township Hall, 13887 GAR Highway (Rt. 6), Chardon, Ohio (see the map). This facility is a handicapped accessible facility. We do occasionally have a meeting at some other special location. It is best to check with our Events Calendar to see where the next meeting will be held.
Our meetings normally begin by greeting any visitors or new members. Next we have announcements, then our Bring & Brag where members talk about railroad related items they have brought to the meeting to show. We take a short break for refreshments and then a model railroading related program that may be a clinic on how to perform some modeling technique, a slide show, a guest speaker, or the viewing of a train related video. The final event for the evening is our business meeting that usually lasts from 15 to 30 minutes. The meeting is usually over between 10:00 and 10:30 pm.
Goals: As a 501(c)3 educational organization, our goal is to educate the public about the hobby of model railroading, promote fellowship among NMRA members, provide a common meeting ground for social activities, and to engage any and all activities that will enhance the hobby.